SEND Information Report
SENDCo: Miss G.Shedwick gshedwick.eastward@visionmat.com
SEN Governor: Miss D. Hanson
School Year 2020-2021 (to be reviewed in July 2021)
What is the Local offer?
Under the new legislation of the Families Bill 2014 every local authority school has to display their offer of Special Needs Provision and services available.
What is our SEND Local Offer for?
The Local Offer Report is our way of providing parents with information about how children with additional needs are provided for in our school. At East Ward Community Primary School we welcome working with parents, as your child's education and overall welfare is important.
Our Commitment:
At East Ward Community Primary School we recognise that EVERY child has the opportunity to be successful with their learning and achievements and that they can achieve their very best.
Ensure that all learners' individual and special needs are met effectively so that they receive their educational entitlement and given equal access to a broad, balanced and relevant curriculum.
Ensure that provision for learners with individual and special needs is central to curriculum planning. Teaching and learning will be differentiated appropriately so that learners may achieve high standards and make good progress for their abilities.
Recognise and record students' strengths and successes to encourage a positive self-image.
All children are valued as individuals and are encouraged to be independent learners. They are given the best opportunities to fulfil their potential, including those who may face barriers to their learning.
This document will help you understand the types of support that we offer at East Ward Community Primary School.
How do we know if your child needs support and what shall I do if I think my child may need help?
At East Ward Community Primary School we track pupil progress from Nursery through to Year 6 and have termly meetings to ensure that every child is making their own expected level of progress. School resources are used to target support at every level for children who are experiencing difficulties. We encourage parents to come and talk to the class teacher, this can be an informal chat about your child or you can contact school to make an appointment to see the Head teacher, Deputy Head teacher or the SENCO about any concerns.
How do we provide for children with SEND?
The class teacher or the SENCO will talk to you, the parent/guardian, about the difficulties your child may be experiencing. This will lead to some learning targets that the children will work towards. These will be practical, achievable targets to be focused on for the term. These targets will be reviewed to find out if they have been achieved, to see if progress has been made and to see if there needs to be additional support put in place. In some cases we may talk to other agencies or professionals with expert advice to ensure that we are giving the correct support to your child.
We follow a graduated response to children's SEN.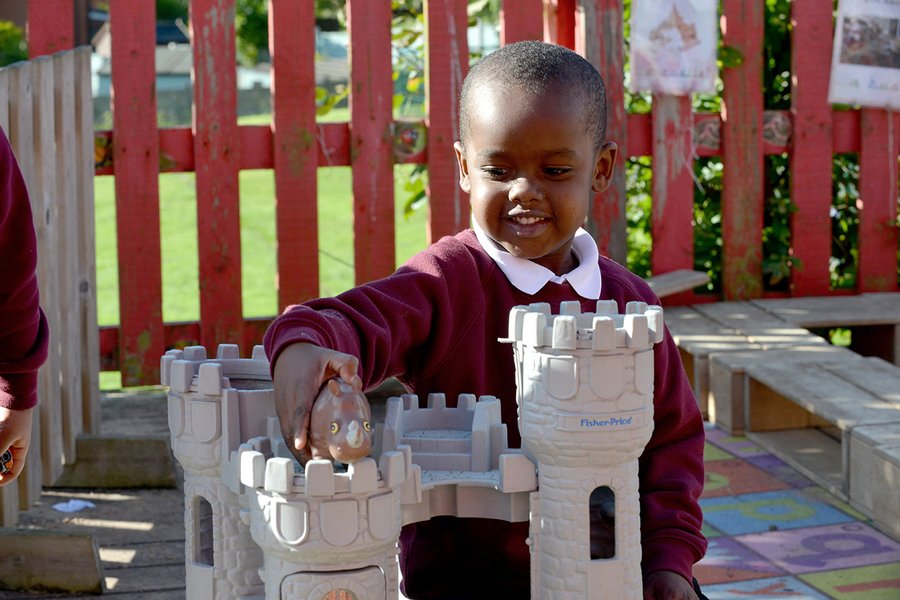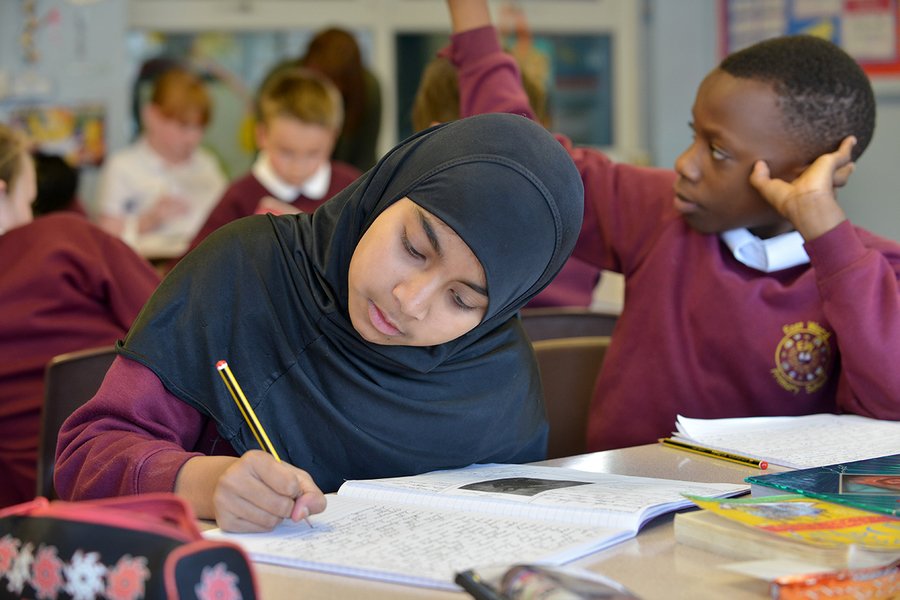 | | |
| --- | --- |
| School support Level1 | Children are identified as having an additional need and some intervention support will be put in place. They may be placed on the SEND support register. |
| School Support Level 2 | Children are identified as having an additional need but after intervention support may need another advisory agency involved. |
| School support Level 3 | Children are identified as having additional needs and may require a Health and Education Care Plan. |
In addition to the procedures and structures that are in place for all children in East Ward Community School, children with additional educational needs can access.
· A broad and balanced curriculum with their peers.
· High expectations of independence and outcome.
· Differentiated support within the classroom. (By task, outcome, support: adult or resourced)
· A differentiated curriculum where appropriate, particularly in English and Maths (Basic skills: Reading, writing, number, money and life skills)
· Daily small group work with an experienced Higher Level Support Assistant for reading, writing and maths.
· 1:1 and small group work with experienced support staff, who are supported and/or directed by class teachers, SSA or SENCo.
· Specialist programs of support. We currently run programs of work to support children with Speech and language therapy, reading comprehension difficulties, behavioural difficulties, number difficulties, gross and fine motor difficulties and English language acquisition.
· Specialist support from Educational Psychologists, Pupils support services (including CLASS, BLIS, Advisory teachers, Sensory team), Speech and Language therapy services, and Health (Occupational Therapy, Physiotherapy, CAMHS (Children and Adolescent Mental Health Services)) if required.
The leadership of SEN is the responsibility of a specialist SENCo, Miss D.Coffey and Miss G.Shedwick.
The SEN team work closely with all support staff at East Ward Community Primary School who provide targeted support and intervention at all layers for children throughout the school. Teachers and support staff meet with other agencies and professionals to discuss the needs and recommendations as appropriate.
All class teachers at East Ward Community work closely with the SENCo and SSA to ensure that the children in their class, who have additional SEND needs, are supported and their needs addressed.
Statutory Testing
During testing (SATs) SEND children are provided with support appropriate to their need. This may include:
· Not sitting the exam
· Rest breaks
· 1:1 readers/ scribes
· A quiet, familiar place to work
· Use of ICT equipment
· Adaptations of the test/ text/ task e.g Braille, enlarged text, coloured overlay/paper.
Any adjustments that are made are supported by being well planned and part of the regular practise and procedure for the child.
Transition to High School
At East Ward Community, Year 6 pupils visit their respective high schools. The SENDCO from the respective schools meet our own SENDCO to discuss any transition information and hand over important documentation.
At East Ward Community Primary School, all learners, including those with special educational needs will have their needs met fully so that they thrive, make good progress and achieve high standards. This policy will ensure that pupils with SEND are included, treated as favourably as others, and given appropriate access to the curriculum teaching and learning.
SEND Reviews
Progress for all children on interventions are monitored and reported back to parents. The SENDCo and Inclusion team will review pupil progress and decide with the parents or carers how the support should develop. Children who receive SEND support have termly reviews with the parent and class teacher. These reviews allow the children to give their views about the additional support that they have received to support their needs. During these reviews, parents are encouraged to give a verbal response which is recorded and ask any questions regarding their children needs. If parents are unable to attend, staff will endeavour to reschedule meetings for a suitable time. If this is not possible, staff will ensure that written feedback of the review is sent home so that parents can then respond afterwards.
Annual reviews
All children who may be on an Education, Health Care Plan are subject to an annual review of needs and all information is shared with teachers and agencies responsible for or working with that child. At this review all professionals involved are invited to a person-centered planning review which is planned and attended by the child. At this review, the child creates a presentation to ensure that his/her viewpoints are included in any decision making regarding further support.
How will my child be included in activities that take place outside school?
All children at East Ward Community have an opportunity to be included in all extra-curricular activities. Activities are carefully planned and all staff, where appropriate, are asked to carry out a risk assessment to ensure that all persons are safe.
What about the health and well-being of my child?
We have qualified first aiders in school who are trained. Care plans are drawn up for children with conditions that might need regular daily medication, dietary needs, severe allergies, diabetes or epilepsy. School also has access to advice from the school nurse, Child and Adult Mental Health Service (CAMHS), Educational Psychologists and behavioural units. Hearing and Occupational therapy teams can be contacted by referrals.
The school has wheelchair accessibility, and disabled washrooms.
How will I be kept informed?
The school website is a place where relevant and updated information is available for parents and carers. Class teachers post a termly curriculum letter that informs parents about what will be being taught.
Working Together.
The pupils have a student council and meet to help make school decisions. The school offers two parent evenings a year.
All children to share their views about the school in a yearly questionnaire. This is also offered to parents. In addition, all children are able to read their annual report and give a written comment about their learning over the year.
East Ward Community offers an open door policy. Parents and carers can request meetings with Miss Coffey and the teaching staff before and after school and the school also has a strong pastoral team lead by Mrs Lorraine Moss.
Offer to be reviewed in July 2021
To download our parents letter please click here
To download our Special Educational Needs and Disability Policy please find it under the 'information' tab
To download our SEND Mission Statement please click here
For support services in Bury please download the Bury Together Flyer by clicking here
To view the SEND offer from Bury Local Authority, please click here
To view the SEND information report update for COVID-19 click here