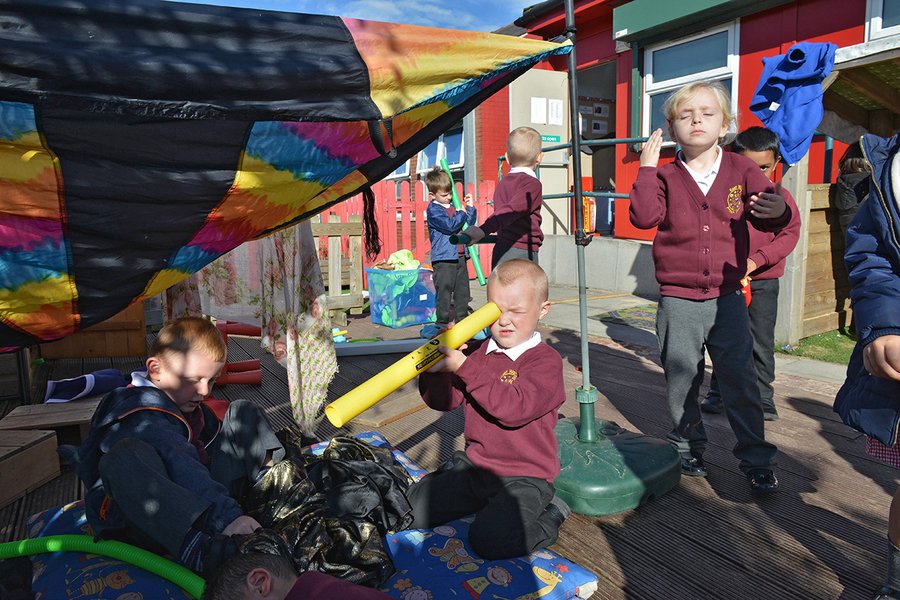 Governors
The East Ward Community Primary School Governing Body is responsible for the school and meet each term. You are welcome to attend as a non-voting member.
If you have any issues for discussion or views that you would like to make known please contact Mr Waites or the Parent Governors. Similarly, if you have a complaint Mr Waites or the governors will be happy to discuss any items big or small. If the concern remains unresolved there is a formal complaints procedures available to you.
East Ward Community Primary School - Reconstituted Governing Body
Chair of Governors- Mr C. Peach of East Ward Primary School.
Headteacher- Mr D. Waites
Parent Governors- Mrs H. Golding (Vice-Chair) and Miss D. Hanson
Staff Governor- Miss D. Coffey
Co-opted Governors- Mrs J. Dykes and Mr R. Walthall
Declaration of interests
Governors returned a nil declaration of business and personal interests.
Charging Policy
A charging policy for school activities and breakages has been determined by the East Ward Community Primary School Governing Body, in accordance with the Education Reform Act. This is available on request.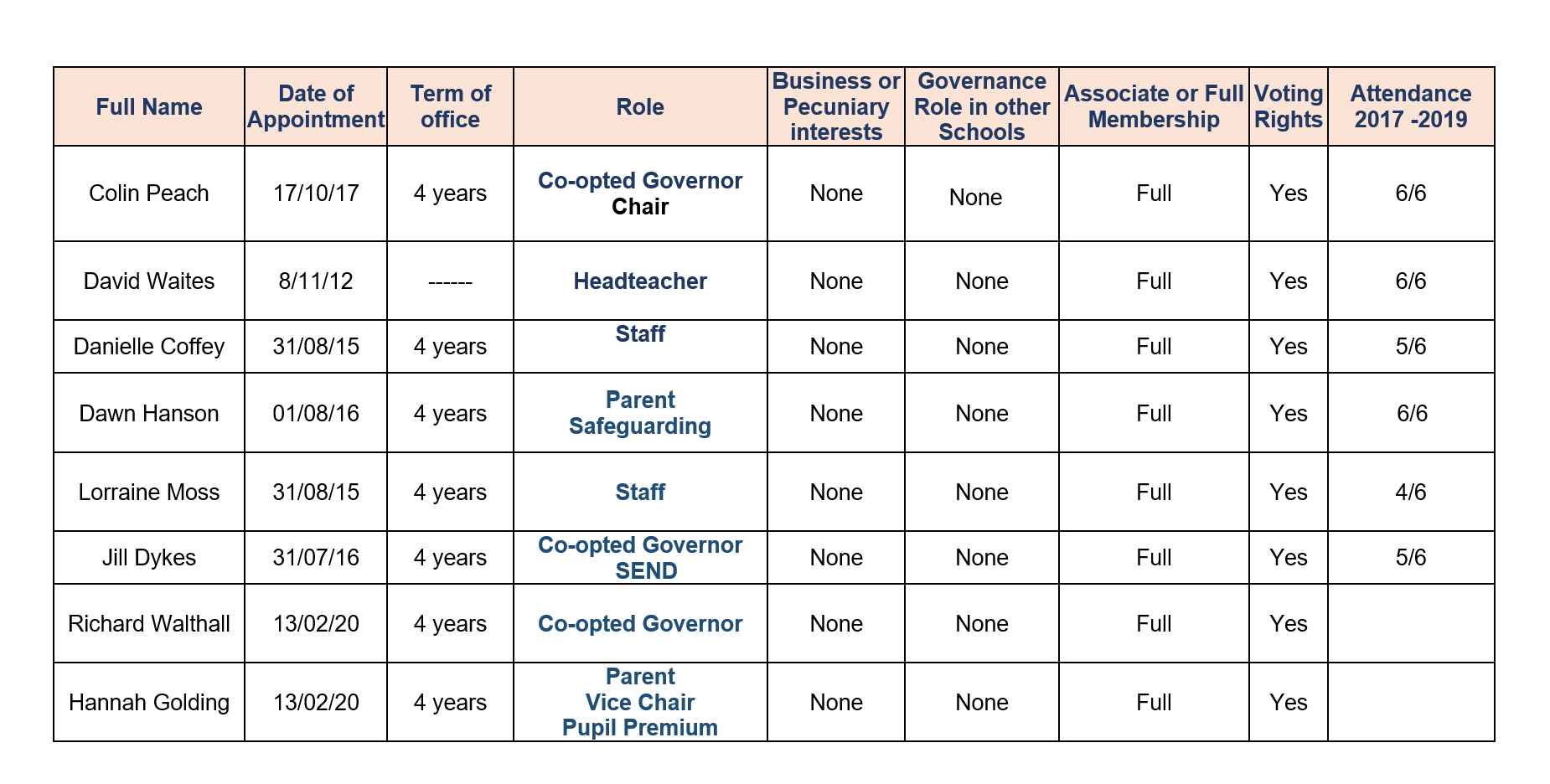 Governors' Responsibilities
The main duties and responsibilities of a Governor are to:
Know and support the aims of the school, its mission statement and ensure that these are achieved.

Determine the overall direction and development of the school through good governance and clear strategic planning.

Promote and develop the school in order for it to grow and maintain its relevance in society.

Ensure that the school and its representatives function within the legal and regulatory framework of the sector and in line with the school's governing document.

Act in the best interest of the school, beneficiaries and future beneficiaries at all times.

Maintain sound financial management of the school's resources, ensuring expenditure is in line with its objectives, and investment activities meet accepted standard and policies.

Assist in the interviewing, appointing and monitoring of the work and activities of the senior staff.

Maintain absolute confidentiality about all sensitive/confidential information received in the course of governors' responsibilities to the school, and to accord with the conflicts of interest policy.

Contribute his or her expertise to the discussions of the Governing Body.
The full governing body meets once per term.